These Special Places of Kerala, Which will Make you Familiar With the Traditions here
Kerala is one of the most beautiful provinces in the southern states of India. This province is world famous for its tourist destinations. People from all over the world come here to see the natural beauty. The natural beauty and culture of Kerala attracts people towards it.
The state of Kerala is world famous as God's Own Country because this state is called the country of God. The border of this state is mostly surrounded by sea beaches, these beaches add to the beauty of the state of Kerala. Coffee and tea of Kerala are considered to be the identity here and the hill station here is also very famous for its natural beauty.
Munnar
Munnar is one of the most beautiful and popular hill stations in Kerala. It is one of the highest producers of tea in the Indian subcontinent. It is nestled amidst the mountains of a quaint hill station, a beautiful heart of lush green tea gardens, misty valleys and cool breeze. This hill station is also a very popular honeymoon destination in India for newly married couples. The city of Munnar is surrounded by the Arabian Sea and a small part of the Western Ghats, separated from the city life. Here you can enjoy a variety of teas and chocolates.
Munnar attracts tourists with its cool air and the splendid beauty of the place. It is surrounded by tea plantations and green hills on all sides. Rajamalai National Park, Gulab Bagh, Tea Museum and Pothamedu View Point are the major tourist destinations here. Here you can touch the clouds from the very high hills and can see the green tea fields very closely.
Alappuzha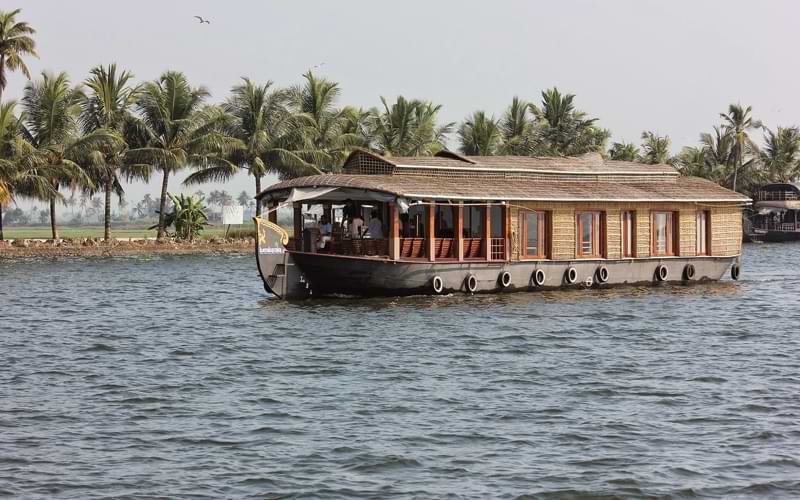 The city of Alappuzha, known for its beaches, temples and traditional boat races, is very famous in Kerala. It is also known as Alleppey or Alappuzha. The city is well equipped with many wonderful places along with being one of the best tourist places. Ayurvedic Spa and Wellness Center is also very famous in this popular tourist destination. If you look at the beauty of the city of Alleppey, then this city looks no less than a paradise.
The experience of being on a moving boat gives a very different feeling. Its boundless beauty, backwater travel attracts huge amount of tourists every year. In this, many lakes, rivers, traditional food and other attractions can be seen together. Alleppey has small villages, beautiful lakes, serene surroundings and a relaxing atmosphere that attracts tourists. This place in Kerala is also called the home of the lagoon.
Wayanad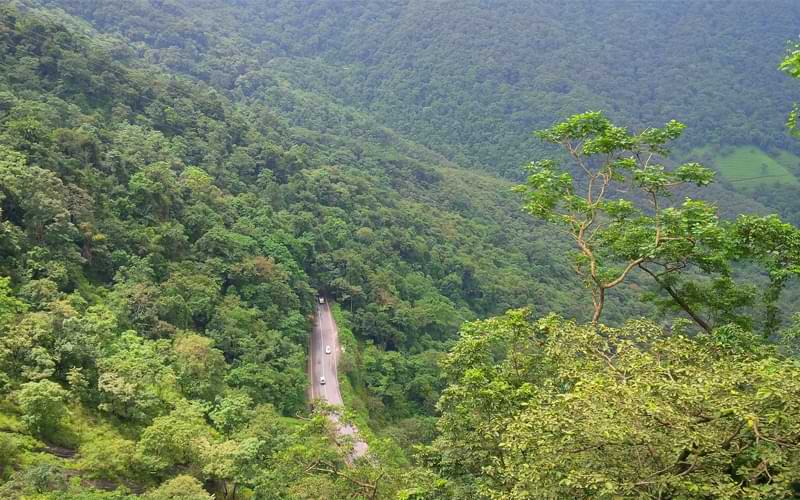 The city of Wayanad in Kerala is famous for its spice plantations and wildlife. It is one of the most popular tourist places in Kerala. Banasura Sagar Dam, Pookode Lake, Chembra Peak, Sentinel Rock Falls, Kanthapara Falls, Sochipara Falls, Kuruva Island, Lakkidih, Muthura Wildlife Sanctuary, waterfalls and comfortable resorts are present here. There are such great resorts in the hill station of Wayanad as you will feel yourself in the lap of nature.
Wayanad is the greenest place in Kerala. Tea, coffee, cardamom, black pepper and other spices are produced here. The Muthanga Wildlife Sanctuary here is home to wildlife species like spotted deer, cheetah, bison and bear. Wayanad is surrounded by beautiful mountain ranges from all sides. It is also a very famous tourist destination due to its geographical location. Wayanad literally means 'land of paddy fields' in Malayalam.
Varkala
Varkala is a small town situated on the banks of the Arabian Sea in the southern part of Kerala. Which is famous for its pristine blue beaches. You can swim in the sparkling blue waters of the beaches here. There is also a samadhi of the saint Sree Narayana Guru of Kerala. You will also find many temples in Varkala. Which is Sivagiri Math, Janardana Swamy Temple, Vishnu Temple, Fort of the Fort etc. All this scenic place attracts tourists towards it.
The city of Varkala is no less than a paradise for tourists. Which is popular for fishes and waterfalls. Varkala is also an important religious place from the point of view of Hindu culture. Varkala attracts tourists from all over the world with its natural beauty and high cliffs. Do not miss to try out various water sports like boating, surfing, parasailing, jetting etc. at this place. Varkala is one of the best beaches. There are interesting activities like sun bath, boat ride, surfing and Ayurvedic massage on the sea here.
Thekkady
Thekkady is a simple and lush forest area. One of the most popular national parks of India, Pariyar National Park is located in Thekkady. This place is most popular for Periyar Wildlife Sanctuary. And one can see lush green trees, chirping birds, splendid hills and amazingly spectacular views. Here you can experience the vibrant culture of Kerala. Do take a boat tour of Thekkady Lake to witness some of the best wildlife in Kerala. Truly Thekkady is a nature lover's paradise in India.
Thekkady 'The Spice Capital of Kerala' is a major tourist attraction. It is home to many extinct animals and more than 200 birds. Here you can see deer, Nilgiris, wild cat, langur and sambar etc. very closely. You can go through the river through the dense forest. Thekkady is also famous for its tea, coffee and spice plantations. Thekkady's pleasant and cool climate throughout the year makes it a good tourist destination.
Periyar National Park
Periyar National Park is a major tourist destination of Kerala as well as one of the largest Tiger Reserve in India. Here you can enjoy bamboo rafting at Mullapipariyar Dam. Located in this national park is the man-made Periyar Lake, which is about 100 years old, which enhances the beauty of this park. The morning ride in the boat inside the sanctuary is a wonderful experience. You can enjoy spice plantations and various adventure sports here.
You will find many species of wildlife in Periyar National Park. Like wild boar, herd of elephants, bison, wild dog, species of langur, sambar, deer, tiger, different types of birds etc. can be seen very close by. Mangala Devi Temple is situated at a distance of about 15 km from Thekkady. Which is at an altitude of about 1337 meters. And it opens only on Chitra Poornamani Festival. You can also enjoy a night walk in the forest of Periyar.
Poovar
Poovar is a small village town on an island situated in the middle of the Nayyar River in Kerala. Most of the tourists come here to see the beautiful view of the sunset. Tourists also come here to visit the culture of the fishermen here. It is also called a quiet island. The beautiful view of the golden sand and sunset here is worth seeing. Poovar town is located at a distance of about 36 kms from Thiruvananthapuram.
Poovar is famous for fishing. Hence it is also called the home of fishermen. The confluence of the sand, the blissful atmosphere and the blowing wind, spread far and wide, is mesmerizing. Elephant rock is quite famous in Poovar. You can go horse riding and camel riding in the Golden Sand Beach of Poovar. You can enjoy the beautiful view of the marshy forest by taking a boat ride in the Nayyar River.
About Author