Most Popular and Best Tourist Places to Visit in Mizoram
There are many famous places to visit in Mizoram. Mizoram is one of the major mountainous regions of India. This is a very beautiful state located in the east-north of India. To its east and south lies Myanmar and to the west is Bangladesh. The state of Mizoram is known for its variety of fauna, exquisite waterfalls, spectacular paddy fields, variously decorated bamboo forests and beautiful valleys to visit. Mizoram used to be a union territory in the earlier times.
Mizoram is one of the unique seven sister states of India. Tourists come here from far and wide to see and enjoy the beautiful view of nature. Mizoram is known as the 'Land of Hills'. Mizoram was known as the 23rd state of India on 20 February 1987. Today we are going to tell you about the major tourist places of Mizoram.
Aizawl
Aizawl or Aizawl is the capital of the state of Mizoram. It is situated on a range of about 900 meters high in the state of Mizoram, Northeast India. Aizawl is spread over a large area and is the most populous region of Mizoram. There are many such places in Aizawl, which are very beautiful, decorated with art works of nature, history, culture and amalgamation of different castes.
Aizawl is situated 1132 meters above sea level and due to its natural beauty, this city is also known as 'Land of Highlanders'. Here bamboo and wood are collected from the mountainous dense forests and most of the houses here are made of wood, which makes this city look completely different. The view of sunrise here is also amazing and very attractive. All administrative buildings of the State viz.; Important government buildings, assembly and secretariat are also located in this city.
Phawngpui
Phungpui is the largest mountain in the state of Mizoram, located in the Lushai ranges in the northeast of India. This entire area is a protected area under Phongpui National Park, which is famous for its natural beauty all over the world. This mountain is completely blue, that is why it is addressed as Blue Mountain.
Phongpui Mountain is considered a sacred mountain. The people living here say that the deity-king named Sangau used to reside on this mountain, hence the name of the settlement situated below this mountain is Sangau.
Located in Phongpui, the height of this mountain is 2,157 meters and its top is surrounded by bamboo trees and has a flat plain of about 200 hectares. Rare flora, beautiful forests and various species of fauna are present around this mountain.
Dampa Tiger Reserve & Sanctuary
Dump Tiger Reserve is a very famous tiger reserve located in the western region of Mizoram. This tropical forest is home to diverse flora and fauna. This sanctuary covers an area of about 500 km2 in Lushai Hills. This is very famous sanctuary of Mizoram. People come here from far and wide and get colored here.
You will find many species of birds in this tiger reserve, such as; Gray Peacock-pheasant, Woodpecker, Greater Flameback, Oriental Pigeon Hornbill, Blue-throated Barbet, Red-headed Trogon, Indian Cuckoo, Crested Serpent Eagle, Mountain Imperial Pigeon, Green Imperial Pigeon, Asian Baird Owl etc.
Champhai
Champhai Valley in Mizoram also attracts tourists. Champhai is located at a distance of 192 km from Aizawl, the capital of Mizoram. It is situated on the Indo-Myanmar border ie the border of Myanmar and Mizoram.
Champhai is also a commercial town, hence it is also known as Rice Bowl or Rice Bol of Mizoram. There are 4 sub-divisions and 4 blocks or tehsils in this district, there are 5 assembly constituencies, 1 Lok Sabha constituency in the district and its headquarter is also located here.
Kolasib
Located in Mizoram in the northeast of India, Kolasib is known for the traditional life and culture of the people living here. Mizo and English language are spoken here. Amazing natural scenery can be seen in Kolasib. It is located in the northern part of India.
Talwang river is also one of the most beautiful places of Kolasib. It is also a lot of fun to roam around this river, it is the longest river in Mizoram and its length is spread for about 184 km. There is a lot of natural beauty around this river.
Mamit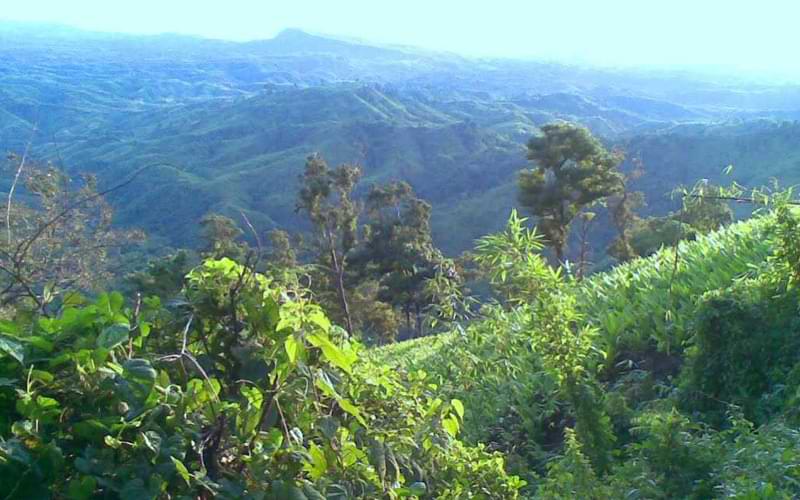 District Mamit of Mizoram state of India is also very famous for its beauty and traditions. The boundaries of this district are attached to Assam, Bangladesh and Tripura. It shares an international border with Bangladesh, which is divided by the Sajek River. It is the fourth largest district located in the western part of Mizoram. You can enjoy caves and wildlife in this district.
About 70 km from Aizawl, a splendidly sprawling village on the slopes of a mountain, Riek village is situated, in which one can also get a glimpse of the traditional huts of Mizo sub-tribes, chieftains, graduate hostels and their way of life.
Tamdil Lake
Tamdil Lake is located in Saitual, a few kilometers from Aizawl, the capital of Mizoram. There is a constant flow of tourists coming and going here. Tamdil Lake is one of the crystal clear lakes of Mizoram and this lake is surrounded by dense forests.
About Author