Major Scenic and Historical Places of Rajasthan
Rajasthan is a beautiful state located in the North West of India. Rajasthan was earlier called as Rajputana, which was later changed to Rajasthan. Rajasthan is very famous, endowed with natural beauty and great history. The state of Rajasthan is also a part of the Golden Triangle of India. This state is one of the most favorite places for Indian and foreign tourists.
There are many beautiful and attractive tourist places in Rajasthan, which are mentioned below.
Ajmer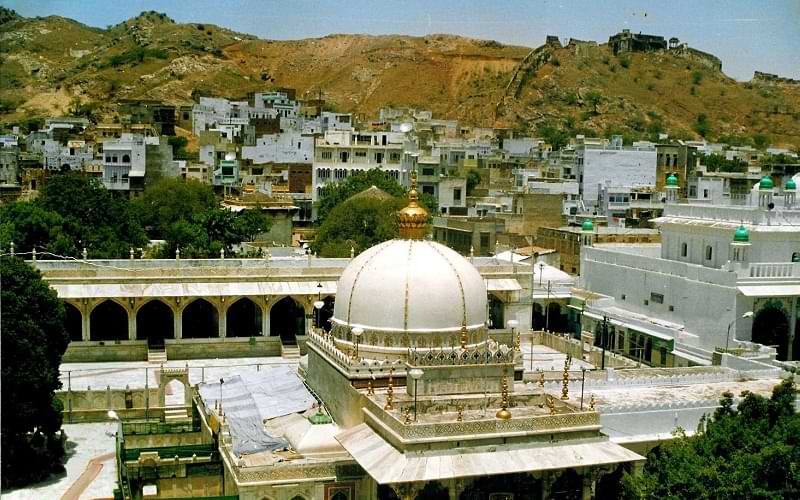 Ajmer is the city of Rajasthan, which is a pilgrimage site for both Hindus and Muslims. Culture and craftsmanship in this city is a religious place for Hindus and for Muslims there is a shrine of Khwaja Moinuddin Chishti. Ajmer city is famous all over India for its purity and religious beauty. Due to its purity, it is also called the Mecca Medina of India. Ajmer is also called 'Heart of Rajasthan' due to being in the heart of Rajasthan. The city was founded by Ajayraj Chauhan, son of Maharaja Prithviraj Chauhan, in 1133 AD. Mayo College built by the British in Ajmer is world famous. Foreign students also come here to study at the international level.
Udaipur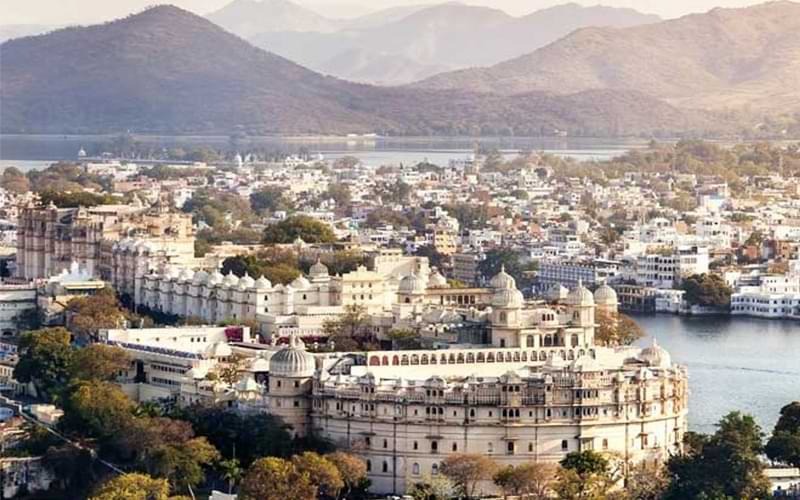 Udaipur, the city of lakes in Rajasthan, is a beautiful city surrounded by the Aravalli hills. Tourists from all over the world are eager to come here to see the beauty of the havelis and palaces here. Surrounded by blue lakes, Aravalli hills and lush green forests, Udaipur city is an attractive tourist destination. The city is situated in the middle of Lake Pichola, which looks like a pearl in an oyster. And in Udaipur, the magnificent gardens, havelis, lakes, marble palaces etc. add to the glory of this city and whenever you visit Udaipur, you will see Pichola Lake, City Palace, Jag Mandir, Taj Lake Palace, Bagore ki Haveli Must see Moti Magri, Sajjangarh Palace, they can become memorable of your visit.
Chittorgarh
Chittorgarh is a city famous for its sacrifice, bravery and valor. Every building of this city still depicts the story of its sacrifice and valor. The city of Chittorgarh is full of ruins, bastions, forts and evergreen stories. The siege of Alauddin Khilji was also done in this city and for many battles here, Chittorgarh is still remembered in the pages of history. Chittorgarh has a huge fort built on a hill, which is spread over an area of ​​about 700 acres. It is famous all over India for this Chittorgarh Fort.
Jaipur
Jaipur is the capital of Rajasthan. It is also known as Pink City. Jaipur is famous all over the world for its royal forts, ancient buildings, palaces and attractive hotels. Nahargarh Fort, Jal Mahal, City Palace, Amber Fort, Jaigarh Fort and Hawa Mahal are the major tourist destinations in Jaipur. The capital of Rajasthan for its colorful gems and jewellery, with its glorious history, Jaipur has become the biggest tourist city.
Jaisalmer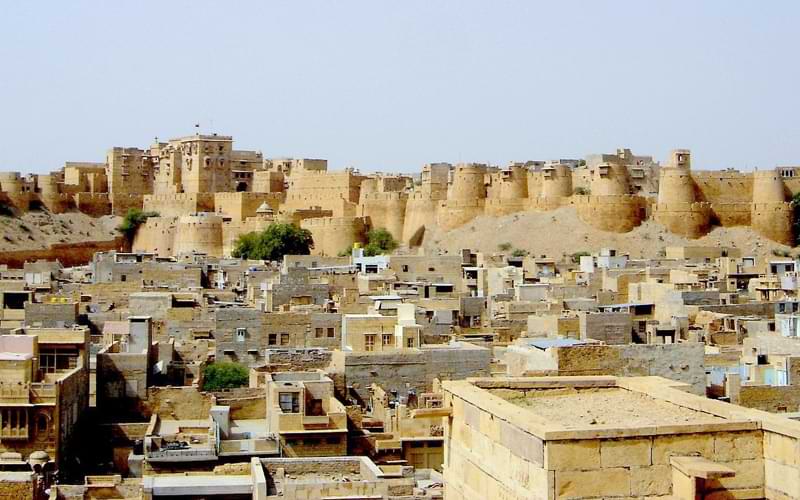 Jaisalmer city of Rajasthan, close to the border of Pakistan, is a very popular tourist destination. It is very famous for the golden dunes in the Thar Desert. Jaisalmer is adorned with its many man-made lakes, havelis, Jain temples and stone palaces. Jaisalmer city is the first district of Rajasthan and the third largest district of India. The history of Jaisalmer city attracts a lot of lovers. Because the culture, history and geographical scene here attracts tourists from all over the world. If you come to visit Rajasthan, then definitely include Jaisalmer in your list.
Jodhpur
Jodhpur, the second largest city in the state of Rajasthan, is a major tourist destination. Jodhpur is also called the Sun City due to the bright rays of sunny weather throughout the year. Mehrangarh Fort, Khejdla Fort, Umaid Bhawan Palace, Moti Mahal, Balsamand Lake, Chamunda Mata Temple, Mandore Garden etc. are places of interest to visit here. Mehrangarh Fort is built on a hill 120 meters high. And it is believed that it is about 500 years old and it is one of the largest forts in Rajasthan. The city is also known as the "Blue City" due to the large number of blue buildings in Jodhpur.
Pushkar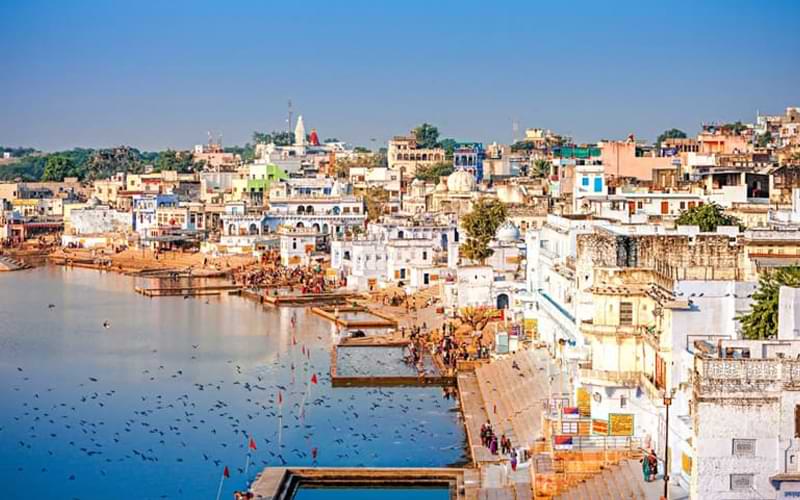 In Ajmer district of Rajasthan is the holy city of Pushkar, which is called the king of pilgrimage sites in India. The city is situated on the banks of Pushkar Lake. It is believed that this Pushkar lake was formed from the tears of Lord Shiva. There is a temple dedicated to Brahma in this city of India, so this city is very famous. India's largest camel fair is organized here every year. The culture here attracts tourists. Pushkar is also counted among the five pilgrimages.
Bikaner
The largest camel center in India is in Bikaner. The sand dunes spread here, which are always visible from the northeast to the south. There is a different pleasure in going through the sand dunes by riding camels. This city is also known as "the country of camels". The camel festival is celebrated with great pomp in Bikaner. People come from far and wide to see this. Here you will also find ancient forts and palaces. Bikaner is famous for its original art and culture. It was founded by Rao Bikaji, the son of Maharaja Rao Jodha, in 1488 AD.
Bharatpur
Bharatpur is a beautiful city of animals and birds. Here you will find more than 370 species of animals and birds. Here you will find many unique birds. Here you will also find snakes, turtles, lizards, fishes etc. Bharatpur is named after 'Bharat', the brother of Lord Shri Ram, and the other brother, Lakshman, is the family deity of the royal family of Bharatpur, and the seals and royal symbols of his name are also seen here. In the 18th century, Maharaja Surajmal expanded the city of Bharatpur and built many forts, palaces and beautiful palaces of Deeg.
Mount Abu
Mount Abu, the only hill station in Rajasthan, attracts tourists. Atop a high rocky plateau in the Aravalli range lies Mount Abu, a beautiful city surrounded by dense forests. It used to be the most favorite place for royal families to spend their holidays during the rule of the Maharajas. There are many waterfalls, lush green forests and lakes in this hill station. If you ever visit Mount Abu, then definitely visit Nakki Lake, Achalgarh Fort, Toad Rock and Gomukh Temple.
About Author