Madhya Pradesh – State of Historical Monuments, World Heritage and Cultural Heritage
Madhya Pradesh is a very big and famous state located in the middle of India. Bhopal is the capital of Madhya Pradesh. This state is also called the heart of India. Many historical monuments, forts, palaces, temples and mosques are located here, which attract tourists coming here.
Madhya Pradesh used to be the largest state of India by area till November 1, 2000. Many national parks and wildlife sanctuaries are also present in this state, in which many valuable natural and fantasy scenes, many endangered species of flora and many fauna are present. The holy festival of Kumbh (Simhastha) fair held every 12 years in Ujjain district of Madhya Pradesh is famous globally.
If you are thinking of visiting Madhya Pradesh, then in this article written by us, possible effort has been made to introduce you to the special attractions here.
Kanha National Park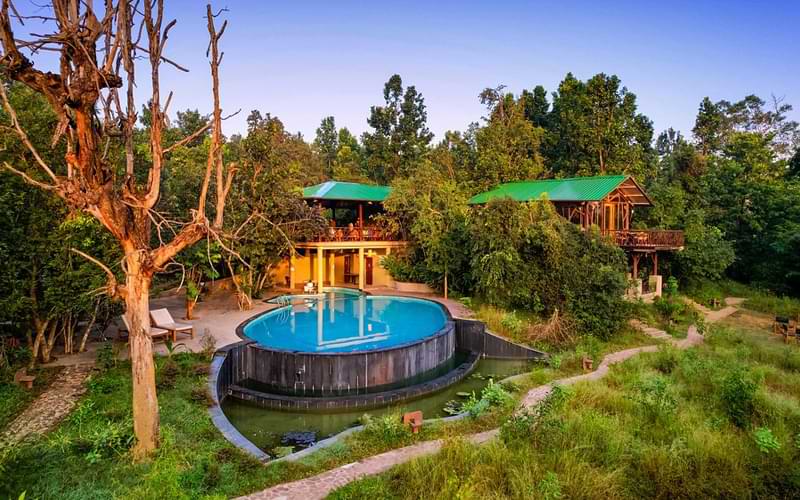 The largest national park in India is the Kanha National Park located in Madhya Pradesh. It is famous for a variety of flora and fauna as well as a national park. Here reindeer, blackbuck, sambar and cheetals can be seen together. Apart from this, there is a herd of thousands of animals and birds like tiger, leopard, wild boar, chital, nilgai, gaur, buffalo, jackal etc. It is home to more than 300 species of wildlife, animals and birds. It is located in Mandla district of Madhya Pradesh.
The name of Kanha National Park is included in the best parks in Asia. About 22 species of large mammals are seen here. And also a species of Bengal tiger is the center of major attraction at this place. Kanha National Park was established in the year 1955. At present, the area of ​​the national park is spread over an area of ​​about 940 square kilometres. This park was taken under Project Tiger Reserve in 1974.
Khajuraho
Khajuraho in the state of Madhya Pradesh, located in the middle of India, is a very special city and tourist destination. It is famous not only in the country but all over the world for its ancient and medieval temples. Khajuraho remains the first choice of tourists due to its famous temple. Its impeccable sculptures, intricate carvings and fine art specimens have earned it a place among the seven wonders of India.
There are many places you can visit in Khajuraho, such as; Ajaygarh Fort, Panna National Park, Kandariya Mahadev, Duladev, Chitragupta, Beni Sagar Dam and Archaeological Museum are there. It is a magnificent specimen of medieval Indian architecture and culture. The architecture of Hindu and Jain temples here depicts a special form of love.
Gwalior
Gwalior is one of the most famous tourist places in Madhya Pradesh full of culture, art and history. It is a perfect amalgamation of historical landmarks. The most popular tourist spot in this city is the Gwalior Fort, which is one of the best forts in India.
Gwalior Fort, Tansen Tomb, Tiger Dam, Sas Bahu Temple, Sun Temple, Scindia Museum, Madhav National Park, Mansingh Palace, Jai Vilas Palace and Gopachal Parvat are important places to visit in Gwalior. Gwalior is considered one of the famous cities that contributed to the historical prosperity of India. Gwalior not only to the palaces, but its hills, beautiful greenery attracts tourists to itself.
Orchha
One of the best places to visit in Madhya Pradesh is Orchha, a beautiful city situated on the banks of the Betwa River. The main attraction located in Orchha Orchha Fort is famous all over the country. It has some amazing forts and temples, which reflect the old architecture. In this fort, many attractions like Raja Mahal, Jahangir Mahal, Sheesh Mahal, Rai Praveen Mahal and Phool Bagh attract tourists.
The temple of Orchha is the former capital of the Rajputs of Bundela. Here is the Raja Ram Temple dedicated to Shri Ram, where hundreds of people attend the evening aarti every day and enjoy a photogenic sunset sitting on the banks of the Betwa River. Here you can touch the sacred threshold of the Laxminarayan Temple, enjoy a walk in Phulbagh and make your trip memorable by boating in the Betwa River.
Omkareshwar
A holy Omkareshwar temple of Madhya Pradesh is situated at the confluence of Narmada and Kaveri rivers. This place is named after Lord Shiva. Omkareshwar is one of the 12 Jyotirlingas of Lord Shiva, which attracts thousands of devotees every year. The ancient temples here depict peace. Omkareshwar is the perfect place to spend some time and immerse yourself in the deepest sanctity.
Madhya Pradesh tourist places are a paradise for religious people and history enthusiasts. It is one of the popular destinations. It consists of a valley between two hills. In many temples of Omkareshwar, you will feel nothing but peace. From the point of view of religious travel in Omkareshwar, you can visit Siddhanath Temple, Ranmukteshwar Temple, Shri Omkar Mandhata Temple, Gori Somnath Temple, Kedareshwar Temple, Shri Govinda Bhagvatpad Cave, Kajal Rani Cave, Mamleshwar Jyotriling, Ahilya Ghat, Peshawar Ghat, Omkareshwar Dam etc. can.
Pachmarhi
Pachmarhi is a beautiful hill station located in the state of Madhya Pradesh, which is known as the queen of Satpura ranges. This beautiful hill station is famous for caves, scenery, paintings, waterfalls and lakes in the forest. Pachmarhi is the best place to relieve you from the scorching heat. Pachmarhi is a major tourist destination of Madhya Pradesh. Here tourists get to see peace, blooming mountains, flowing waterfalls, silver cascading springs and evergreen greenery. Due to its natural beauty, this place is also called 'Queen of Satpura'.
Pachmarhi is the center of attraction for tourists from India and abroad for its beauty. Pachmarhi is situated at an altitude of about 1067 feet above sea level. A beautiful waterfall is worth seeing here, where the water falls from a height of about 350 feet and this water looks like milk. Nestled in the hills of Satpura, this city is also called Kashmir of Madhya Pradesh.
Jabalpur
One of the most attractive places to visit in Madhya Pradesh, Jabalpur is a city full of natural splendor. It is situated on the banks of river Narmada. Madan Mahal Fort in Jabalpur city is built on a rocky hill on the western outskirts. Apart from this Hanumantal Bada Jain Temple and Rani Durgavati Museum are some of the major tourist places in the city. According to the 2011 census, the population of the city is estimated to be around 12.7 lakhs.
Jabalpur city is a major tourist destination surrounded by granite and sandstone hills. It is famous for marble rocks and nearby national parks. This city is very famous all over the world for its marble rocks. Main attractions tourist places in Jabalpur city are Dhundhar Waterfall, Marble Rocks, Bhedaghat, Madan Mahal Fort, Gurdwara Gwari Ghat, Pisan Hari Jain Temple, Dumna Nature Reserve, Bargi Dam, Rani Durgavati Memorial and Museum etc. are very famous.
Bhopal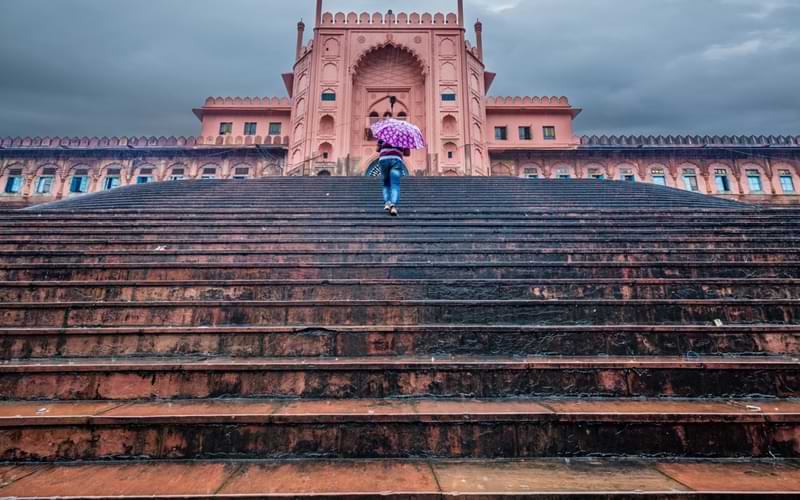 Bhopal, the capital of Madhya Pradesh is a famous tourist destination. It is famous for many lakes, incredible museums, wildlife reserves and historical palaces. Bhopal is also known as the city of lakes. A rich influence of the Muslim rulers of the 19th century is seen in Bhopal. The city offers a great opportunity to the history buff to visit and see the things of history.
Bhopal is also known as the city of Nawabs and ponds. These mainly include Sadar Manzil, Hameed Manzil Tajmahar, Chiklaud Kothi etc. and also include two beautiful man-made lakes. Bhopal is a big city with the right blend of culture, heritage and modern life, which attracts tourists. Here places like Van Vihar National Park, Lake and Hanuman Tekri are famous. Bhopal city is also very ahead in terms of cleanliness. Places like Bharat Bhawan, Shaurya Smarak, Bhimbetka, Shaheed Bhawan attract tourists in this city and it is also famous for Upper Lake, Lower Lake, Bhojpur, Birla Museum, State Museum, Gohar Mahal and Van Vihar National Park etc.
Sanchi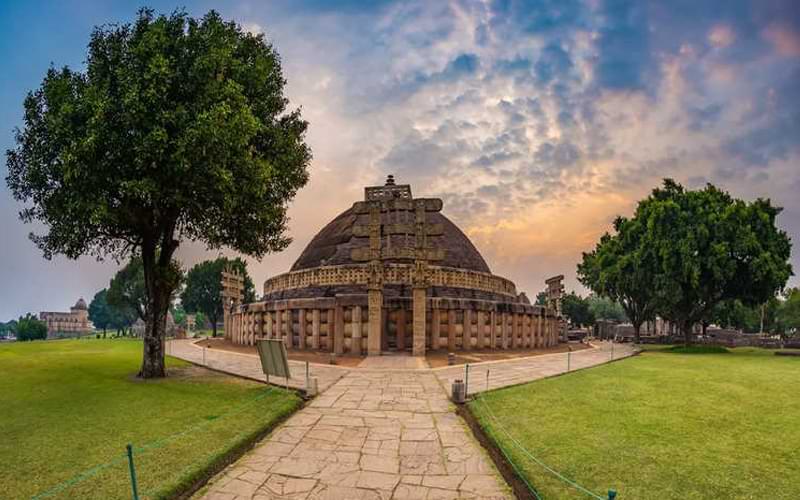 Sanchi is one of the major historical places of Madhya Pradesh. It is known as Sanchi Buddhist Monastery. This former educational and Buddhist pilgrimage site is known for the famous Stupa, which is located as a UNESCO-listed World Heritage Site. This great stupa was established by Emperor Ashoka of the Maurya dynasty in the 3rd century BC. This place is surrounded by lush green gardens. In Sanchi, we get to see the relic collections of various empires and spiritual tourist places.
The stupas at Sanchi were built as the homes of Lord Buddha and several important Buddhist relics. The city has seen various ruling dynasties hence the city boasts of its rich history and Sanchi brings joy and peace to the tourists visiting here. It is considered the best place for spiritual tourism in Madhya Pradesh.
Ujjain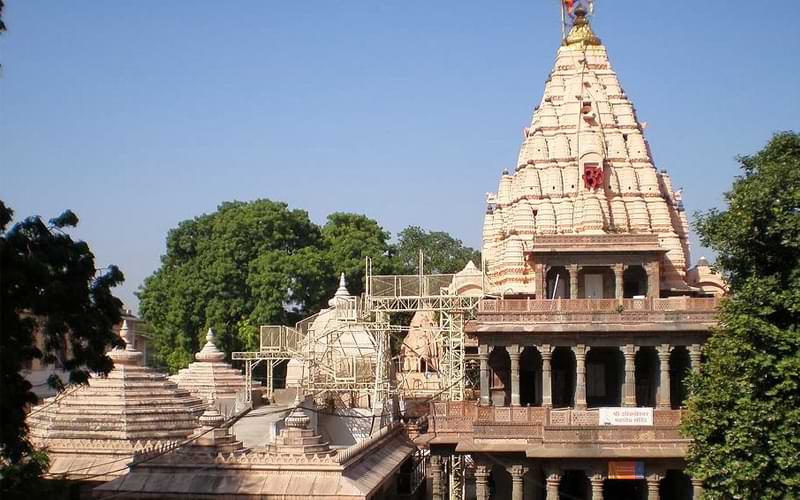 Ujjain is a holy city situated on the banks of river Shipra. It is one of the most popular places in Madhya Pradesh. Ujjain is considered a high religious place for Hindus. A large number of tourists and pilgrims come here every day and the Mahakaleshwar Jyotirling, which is one of the twelve Jyotirlingas of Lord Shiva, is located here. This is a south facing Jyotirlinga. It is also known as the city of Mahakal.
Ujjain is a great religious center. Temples are visible in almost every street and it is also called the city of temples. A Kumbh Mela is organized here after every 12 years, in which lakhs and crores of people from all over the world come. Chintaman Ganesh Temple, Mahakaleshwar Temple, Kalbhairav ​​Temple, Siddhavat, Sandipani Ashram, Indra Gandhi Statue and Vedashala are ideal places for religious tourism in Ujjain and most of the people come here to attain peace.
Mandav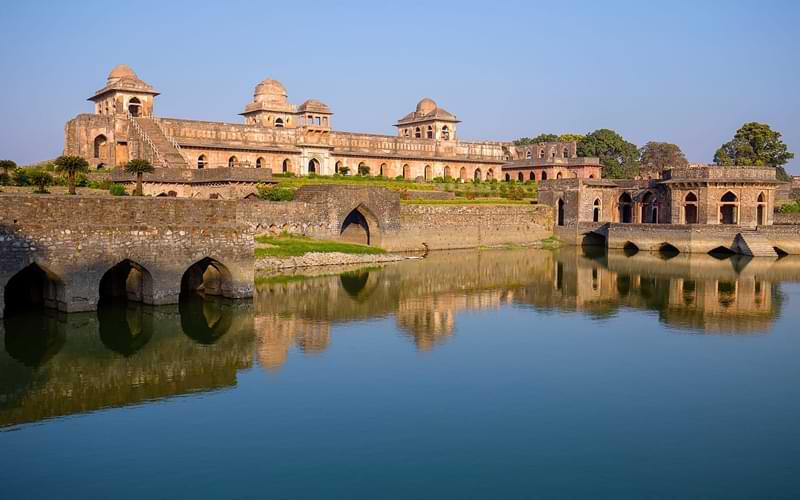 There is a small town called Mandu on a rock in Madhya Pradesh. It is an ideal tourist destination for tourists interested in history. The greenery and natural beauty here is the center of attraction for the tourists visiting here. It is known for some amazing architectural splendor. Here you will get to see the historical legacy, the immortal story of the love of Sultan and Queen Roopmati, which still resonates in every corner of Mandu.
There is a historical fort located in the Mandav region of Madhya Pradesh, which is a very famous tourist destination of Mandav, hence it is also known as Mandav Fort and Mandu Mahal. This fort is situated between two man-made ponds. Every year thousands of tourists come from all over the world to visit Mandu Jahaz Mahal and apart from this there are major tourist places in Mandu like Rani Roopmati Mahal, Hindaula Mahal, Hoshangshah's Tomb etc.
Indore
Indore is one of the largest cities in the state of Madhya Pradesh, situated on the banks of the Saraswati River. Indore is making the state proud by being ranked number one among the cleanest cities of India under the Swachh Bharat Mission for four consecutive years. Not only this, it is also very popular in terms of food capital, mini Mumbai and tourist destination. In Indore, arrangements for dustbins on every street, locality, colony and crossroads have been made by the Municipal Corporation and every street also has a garbage collection vehicle twice a day.
Rajwada Palace is situated in the heart of Indore city. It is also called the heart of the city. The entrance of this palace is very beautiful and grand. The entire palace is built of wood and stone. The beauty of the Rajwada palace remains intact even today. The ancestors of the founders of this city were hereditary zamindars of Malwa. He retained his wealth of royalty including an elephant, nishan, danka and gadi even after the arrival of the Holkars. The Indreshwar temple was built on the Narmada river valley in Indore, hence the city was named Indore.
About Author