Arunachal Pradesh is the State of Natural Beauty and Historical Sightseeing
Arunachal Pradesh is a very beautiful state located in the northeast of India. Today we are going to introduce you to those tourist places in Arunachal Pradesh, where your visit will be memorable. Situated in a mountainous region, this state is famous for its serene lakes, waterfalls, snow-capped peaks, and many beautiful famous places.
People associated with wonderful art-works and culture live in this state and many languages are spoken. There are many types of tribes in this state, who celebrate all their Teej-festivals with great enthusiasm and pomp.
Bhalukpong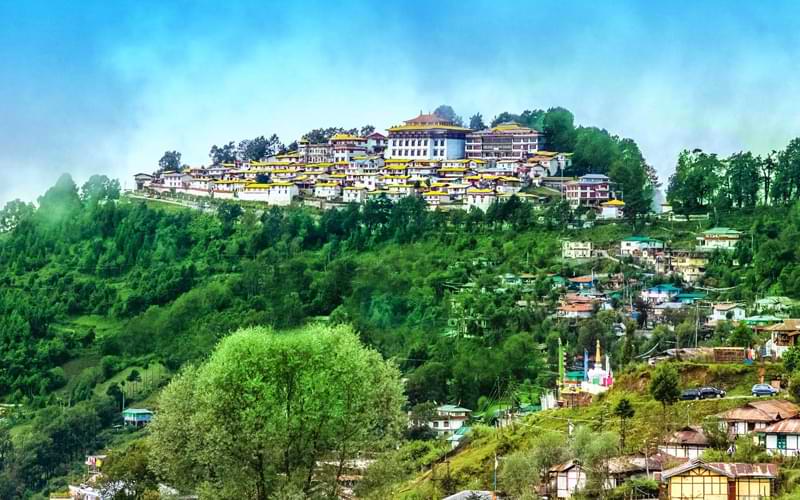 Bhalukpong is a small town situated on the banks of the Kameng River in the West Kameng district of the Indian state of Arunachal Pradesh, which is very famous for its natural beauty. Bhalukpong is surrounded by the evergreen forests of Pakhui Wildlife Sanctuary, also known as Tiger Reserve.
In the month of January, the people of the Hruso or Aka community celebrate the Nykeidou festival on a very large scale or with pomp. Bhalukpong is also considered as the gateway to Arunachal Pradesh. To get from Bhalukpong to Tiger Reserve, tourists have to cross the Kameng River. The beautiful hills here give you a great opportunity to go trekking.
The river here is very famous for fun activities like rafting and fishing. TP Orchidarium is another famous tourist destination in Bhalukpong, where more than 2600 varieties of orchids of 80 different species are seen.
Bhalukpong Fort, TP Arcadium, Pakke Tiger Reserve National Park etc. are very famous in Bhalukpong.
Itanagar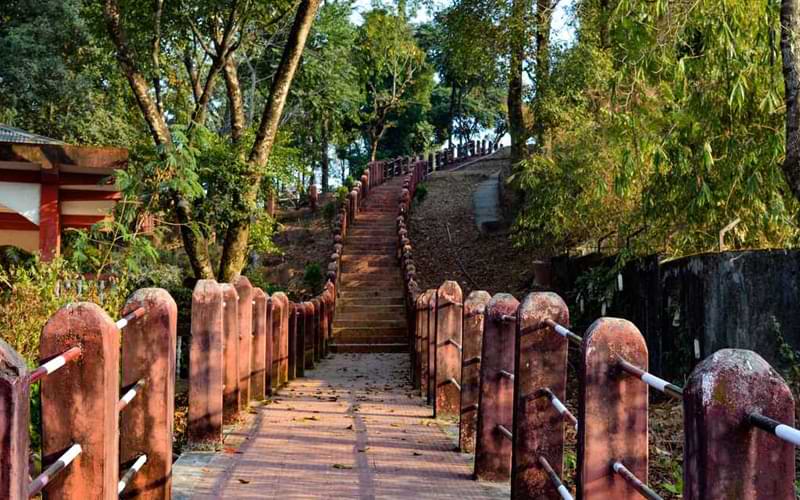 Itanagar is a natural paradise situated at the northern end of the Himalayas. The pleasant weather here attracts tourists throughout the year. It is also the capital and largest city of Arunachal Pradesh. It is situated on the banks of Dikrong river and is situated in Papum Pare district. Its height above sea level is about 350 m.
Ita Fort is present in Itanagar from very ancient times. The people living here say that this fort was built between the 14th to the 15th century by several kings. Due to this fort, the city was named Itanagar. Many ancient artifacts and scenes will be seen in this fort. Presently this fort is known as Raj Bhavan. Now it has become the official residence of the governor.
Ganga Lake, Ita Fort, Rupa Hill, Gompa Buddhist Temple, Itanagar Wildlife Sanctuary, Jawaharlal Nehru State Museum, Indira Gandhi Park, Craft Center, Impo Rim Itanagar etc. are the major attractions in Itanagar.
Dirang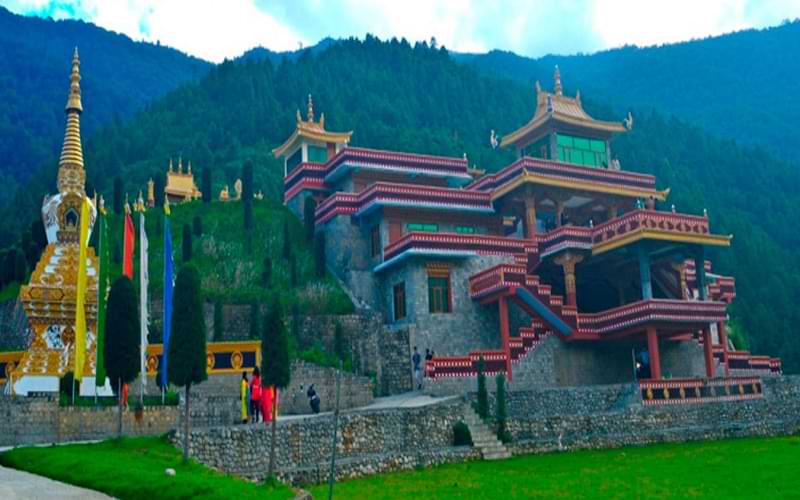 Dirang is a small town or village located in the West Kameng district of Arunachal Pradesh. It is a tribal area situated on the banks of the Diranj River. One of the oldest monasteries here is the Khastung Gompa Monastery, which is located a little uphill from the village.
Here is the Dirang Jong Fort situated on top of a hill, which is built in the style of Bhutanese stone architecture. Another interesting attraction of this village is a spring of hot water, which is considered sacred by the local people. The colony of tribal families here is quite astonishing. The houses here are specially designed to survive the adverse weather.
Sela Pass
The most visited place in Arunachal Pradesh is Sela Pass or Se La. It is a high altitude mountain pass located between Tawang district and West Kameng district. It is one of the highest mountain mountains in the world. Here the lakes freeze like ice during winters. This pass connects the Tibetan Buddhist city of Tawang with Dirang and Guwahati. It is through this pass that Tawang is connected to the rest of India through a main road. It is about 78 kms from Tawang. And about 340 km from Guwahati. Is located at a distance.
Near this pass is also the very beautiful Sela Lake, which is one of the 101 sacred lakes of Tibetan Buddhism. A small amount of vegetation grows around this pass. Due to heavy snowfall during winter, this area is mostly covered with snow but still it remains open throughout the year. Sela Pass is the gateway to Tawang and the famous Tawang Monastery of Buddhism and is situated at an altitude of 4170 meters above sea level.
Yingkiong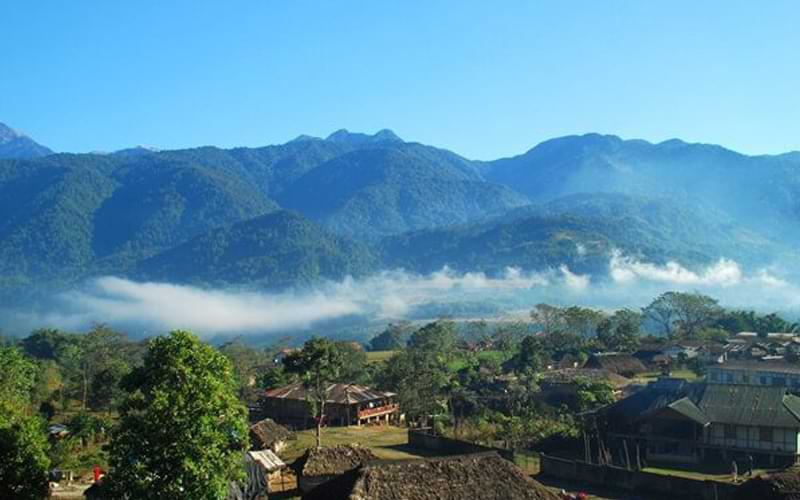 Yingkiong is a famous city as well as being the administrative headquarters of Upper Siang district in the Indian state of Arunachal Pradesh. Until 1995 it was a division of East Siang district, after which it was bifurcated from East Siang district to the north-west of Pasighat as a separate administrative district. The region is very famous for its diverse and colorful ethnicity.
Yingkiong is most famous for Mauling National Park, Pasighat-Jenging-Yinkiong, Circuit, Dr. Deing Ering Memorial Wildlife Sanctuary, Brahmaputra River etc.
Namdapha National Park & Tiger Reserve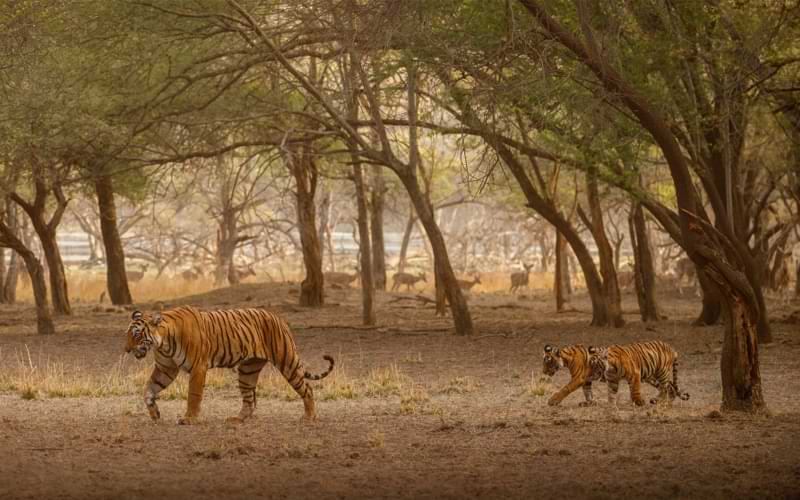 One of the major attractions of Arunachal Pradesh is Namdapha National Park, which has been declared as a biodiversity hot spot in the entire Eastern Himalayas. It is a huge national park and tiger reserve. Namdapha located in Changlang district is known for its sanctuary. The park also has the world's northernmost lowland evergreen rainforest.
Namdapha River also passes through this park and this park has been named Namdapha National Park after this river. Many aquatic species are found in this river. The region is also known for extensive dipterocarp forests.
About Author