Upcoming Electric Bikes and Scooters
Today we are telling you about electric bikes and scooters. The government is also now promoting electric transport because vehicles running on petrol and diesel cause a lot of damage to the environment and nowadays the price of petrol and diesel is also increasing. The government is also giving subsidy on electric bikes and scooters. Many companies have launched their electric bikes and scooters in India.
​1. Revolt RV 400
Revolt Motors launched its two electric bikes RV300 and RV400 in the year 2019. Micromax founder Rahul Sharma started the Revolt company. Revolt Motors primarily deals in two products, which is now making it visible to the public. If we talk about electric bikes from Revolt Motors, then RV300 is the base variant while RV400 is the top end variant. RV 400 is the first such electric bike of this company, which dominated the Indian market due to its features. When the booking of this bike was started, the company had to stop the booking due to the huge demand.
The Revolt RV400 electric bike has gained a lot of popularity in India and the reason for this bike's popularity is its looks, strength and range. The bike is powered by a 72V, lithium-ion battery with 3.24KWh and a 3KW electric motor for power, along with a dual disc setup with 240mm front disc and 240mm rear disc. Talking about speed, it has three riding modes ECO(45kmph), Normal(65kmph) and Sport(85kmph). Along with CBS, RBS has also been given in this bike.
The Revolt RV400 travels 156 km on a full charge. It has a very strong battery, which gets full in 4 and a half to 5 hours. Revolt Motors is giving a warranty of 1.5 lakh km or 8 years with this bike. This bike has been given features like full digital instrument panel, geo-location etc. and it also has speaker and exhaust sound, which will sound like a petrol bike and you can also turn that sound on or off as per your wish. . The price of this electric bike is Rs 1.24 lakh.
2. Okinawa Oki100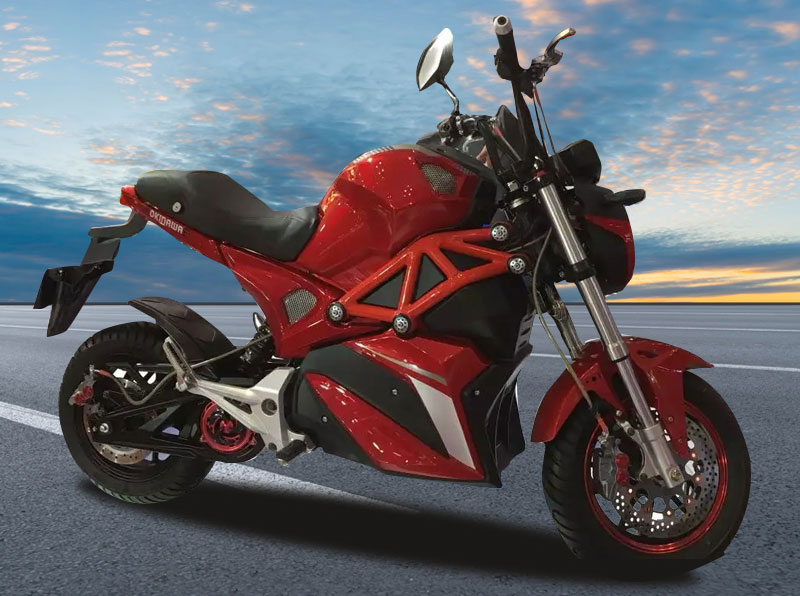 The Okinawa company has become very popular in India, because this company has launched many amazing electric scooters in the market and has won the hearts of the people. Now this company is about to launch its electric bike (Okinawa Oki100), it is being said that the company has been working on this electric bike for many years.
The Okinawa Oki 100 has a swappable lithium-ion battery. Motor power of 2.5Kwh has been given in this bike. The top speed of this bike is 100kmph, and once fully charged it will run for 150 kms. In this bike you will get features like headlamps, muscular fuel tank, minimal side panels and handlebar and you will also get to see ABS braking system and mono channel anti lock with disc brake. The company claims that due to the fast charging system, it will be fully charged in just 2 hours. If we talk about its price, then its price can be 1 lakh.
3. Cyborg GT 120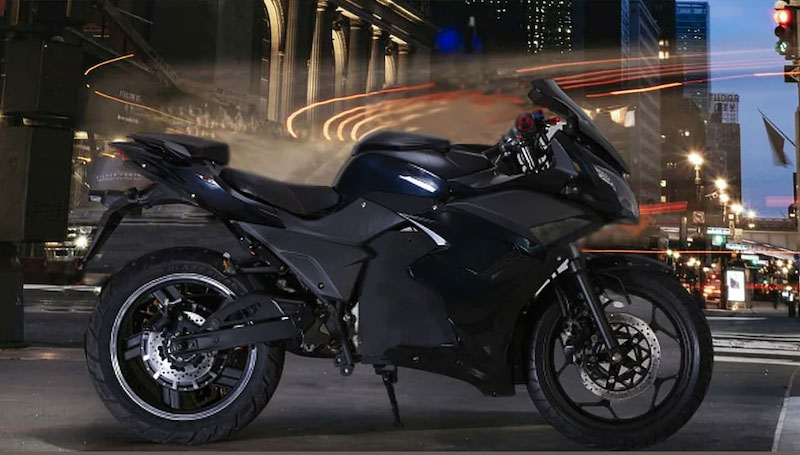 Ignitron Motocorp is about to launch its electric bike (Cyborg GT 120) in India. The bike is packed with a 4.68 kWH lithium-ion battery, which will give you a range of 180 km. It gives a top speed of 125km/h with a range of Rs. The Cyborg GT 120 has three riding modes. In this bike, you get to see features like Geo Locate / Geo Fencing, Battery Status, USB Charging, Bluetooth, Keyless Ignition and Digital Cluster.
In the Cyborg GT 120 electric bike, you will get two color variants of Black and Dark Purple. If you do the pickup of this bike, then this bike can do 0 to 40 km in 2.5 seconds. Accelerates per hour. We can fully charge its battery in 5 hours with the help of 15A fast home charger. In this, we also get a disc brake at the front with Combi Brake System (CBS) and regenerative braking. The bike gets an LED display in the cluster, and the display is also rated IP65 for dust and water resistance.
Ignitron Motocorp is giving a 5-year warranty on this electric bike (Cyborg GT 120). The battery of this bike is also touch safe and weatherproof. The price of this bike in India is 1.90 lakhs.
4. TVS Creon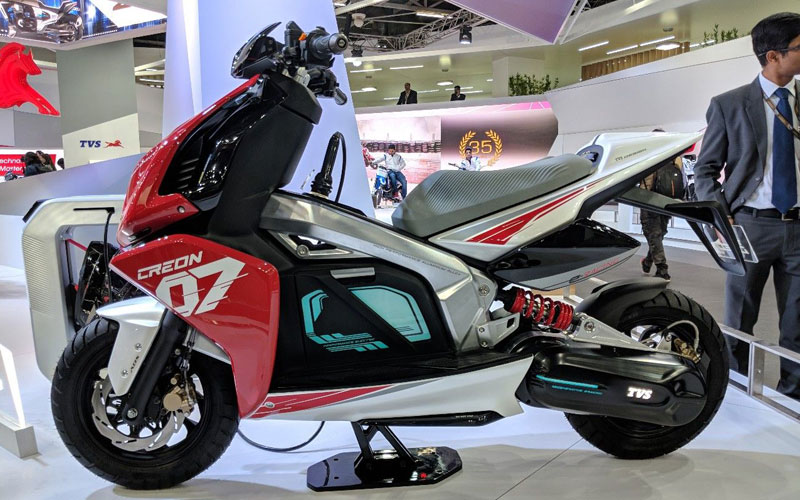 Due to the increasing demand for electric vehicles, TVS Motors is also going to launch its electric scooter (TVS Creon). The company claims that in this e-scooter, you will be given connectivity features along with advanced technology.
In TVS Creon, you will get a Lithium-Ion battery and you will get 12 kW of power in this battery, with the help of which this scooter can accelerate from 0 to 60 kmph in just 5.1 seconds. This scooter runs 80 km after full charge. With the help of fast charging outlets, the battery gets charged up to 80 percent in just 1 hour.
You will get to see many advanced features in this scooter, such as smartphone charger, TFT screen, park assist, regenerative braking, riding modes, geofencing and anti-theft system. If we talk about the price of this scooter, then its price is 1.00 lakh.
About Author